The HHI commenced construction of a P159/P160 Philippines Frigate.
Page info
Name Admin

Date

19-03-29 10:14 Hit5,977 Comment0
Contents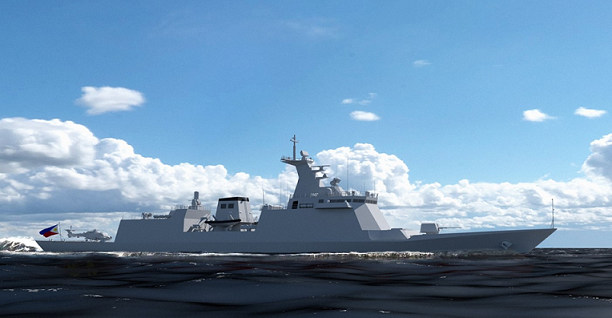 The Philippine Navy ordered a class of two multi-mission capable frigates from South Korean shipbuilding company Hyundai Heavy Industries (HHI), under the Frigate Acquisition Project (FAP), which is aimed at protecting the country's territorial waters.
To be built based on the Incheon/FFX-I/HDF-3000-type multi-purpose frigate of the Republic of Korea Navy (RoKN), the vessels will offer increased operational performance and enhanced survivability.
The first steel for the lead ship (Hull No. P159) was cut in May 2018, with delivery scheduled for the second half of 2020. The second frigate (Hull No. P160) is expected to enter construction phase in September 2018, while delivery is scheduled for the first half of 2021.